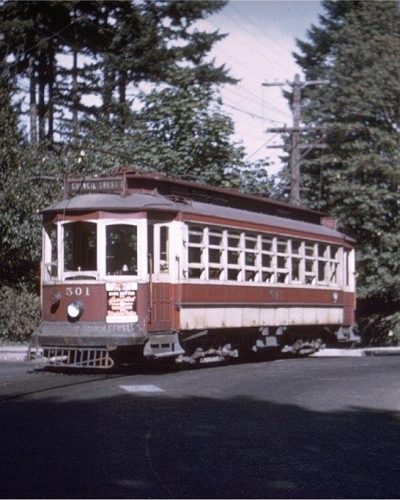 Let's Talk Trolleys!
The OERHS is trying something new. As you know we have had to delay our Trolley Museum and Willamette Shore Trolley opening this year due to COVID19 restrictions. But we love our trolleys and our passengers. So why not connect the two via the virtual world!
Richard Thompson, a Portland Trolley history expert, and Mark Kavanagh, the Secretary of the OERHS are teaming up to give Zoom presentations about Oregon's streetcar past, and a bit of history of our international collection of streetcars at the museum.
The classes and times are listed below. You must pre-register to receive the Zoom meeting link. The classes are free, but we would appreciate any donations ($10 is encouraged) as our normal revenue stream from trolley fares is delayed.
Learn about streetcars and Interurbans from Portland, Salem, and beyond.
Learn about our international collection of trolleys at the museum.
Wednesday
September 23, 2020
7:30 pm ~ 9:00pm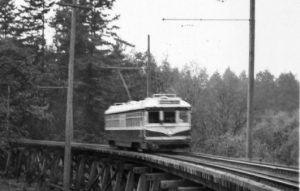 Richard Thompson presents
At one time you could board a clean electric Interurban train from Portland to Oregon City, Estacada, and Bull Run. A portion of the Max Blue and Orange lines are on the old Interurban right-of-way. Mr. Thompson will share many historic photographs and stories about this system during about a 1-hour presentation via Zoom.
Wednesday
September 30, 2020
7:30 pm ~ 9:00 pm
Mark Kavanagh Presents
Oregon's SP Red Electric Interurban Railway
The Red Electric was the Southern Pacific's answer to it bit Willamette Valley competitor, the Oregon Electric. The big Red Cars ran from Portland to Forest Grove, to Newberg and McMinnville. Then down the valley to Corvallis. Learn what the big plans SP had, and a tragic accident along the way. Mr. Kavanagh with share many historic and modern photos of the OE of the past and present with stories during about a 1-hour presentation via Zoom

Future Programs
Coming Soon!
More Portland Streetcar History
History of our Museum's international trolley collection
A history on Portland's modern Max and Streetcar
Any thoughts and ideas, please submit them to mark@oerhs.org